"The cowering prisoners will soon be set free; they will not die in their dungeon, nor will they lack bread." - (Isaiah 51:14);

"Therefore it says, when he ascended on high he led a host of captives, and he gave gifts to men." - (Ephesians 4:8)
At the end of 2017, together with a brother i met on the mission field at Dăbuleni, we went in many churches from Suceava, where, we preached the Gospel of Lord Jesus; Suceava being the place where he lives. We even went to Ukraine together, where we served. After we finished this work, 'i invited him in my area, to serve together. He accepted and we went together in many Churches where we preached the Gospel.
This year(the end of 2018), this brother, Daniel Cazemerciuc contacted me saying that he wants to come back in Oltenia on short term to help with the work here. He asked me to be his partner at this mission work. Togheter we shared flyers to the people in Caracal and Corabia, whom we invited to the Church. During the Evangelical service 3 souls surrendered to God by coming out publicly and one soul in Caracal. May God work at their hearts, to keep their ways straight, and to make them aware of the important decision they made.
We didn't only stop at the spiritual part, but we also tried to help with material part. At Penny market, someone from our team met a boy when asked if he ate something, said he didn't eat that day at all and that he has home 8 more brothers. We bought for them two big grocery carts full of grocery and sweets; we put them into the back of the car and took them at their house. That view was desolated.9 children living in one room, crowded in a house almost falling apart and dirty. We offered them the groceries, telling them that God loves them and wants to change their lives. Also we encouraged them to clean the house and come to Church. In the attached video you will see how their yard and house looks like.
None of their neighbours wants to talk to them because of the dirt they live in. We were heart broken and touched by the little children, who are so delicate and innocent! We wish to get involved more in the future, helping this family to renovate their house, if God will provide the necessary resources.
While i was gone to do this work, i was far away from Craiova. During this time i was contacted by a fellow sister, who found me through my Youtube channel.This women worked at the hospital and every year she used to bring mission teams in the hospital to organize evangelistic events for doctors and patients. This year she had no evangelistic team available for this work, so she called me. Initially i couldn't decide whether i should stay for the hospital work or go together with the team in Suceava. I was reticent about leaving Craiova, because i thought that if i go, the hospital work would not be done. I prayed to God, and then i managed to mobilise a team from" Tineri pentru misiune Craiova" , who went, sang christian carols for the doctors and the sick, and the Gospel was spread in that hospital. I am grateful to God for the existence of cell phones, and the things took their course so the Gospel was spread in that hospital. I thank God for the work done in the hospital, and also for the work made with the team in Suceava.
Before i mobilised the team to go to the hospital, for a few weeks in a row i felt a fray in my heart and i was praying to God to help me find a way to bring Gospel into hospital, to sick people. The fact that this women called me and i managed to establish this evangelism, i see it as a response to God's prayers. Without this women who worked in the hospital, i don't think i would have been allowed to bring such a large team of christians in a public hospital, who can lead a Evangelism program. I thank God who gives the desire and the achievment!" For it is God who works in you to will and the act in order to fulfill his good purpose."( Philippienes 2 :13)
While i was gone in that ministry with the team from Succeava, in one day the team was divided in two groups: A group stayed at Corabia for the evening service, and the other group, where i was, went into a village an hour away from Corabia. Over there, the local pastor of that Church allowed me to lead the whole Church program and to organize the whole service from that evening. It was hard for me, because, i had to decide who from my team should speak and how much; i had to decide who from the church should sing and how many songs should sing; then, how many people to pray. In other words, i had to run the whole program and i had to run it in order to achive these goals:
God to be gloriefied during that Church service;

People to go home changed;

To fit it the time scheduale;

Nobody from the ministry team to leave home upset because he had a short time to speak.
It was a real chalenge, because the time was limited and every speaker wanted to speak more. I asked God for wisdom, and i decided i would speak less, in order for others to have time to preach more and in this way noone would be sad because he spoke less or couldn't come to the pulpit. So , even though i ran the program and i had a chance to speak more( to take the biggest cake slice), God helped me humble myself, and i spoke less, and i let the others preach and tell their testimonies about God' s work in their lives. During the service, God gave us grace and His Holy Spirit, people began crying, repenting for their sins, and wanting a stronger relationship with God. Even the church pastor was crying during the service. The church was touched, and God was present. I am grateful to God for giving me wisdom how to run the entire service, and helping me act like a true servant.
Next day we all went to the Juvenile Penitenciary from Craiova, where the Gospel was spread to the youth people. At the of the sermon, they were called in front, and almost 3 quarters of 50 young people present in the hall stepped out, as a result to the call of accepting Jesus into their hearts. I don't know how much they understood from that action they made, but i pray to God to give them the Spirit of revelation to understand what God really wants from them, and that he is the only one who can set them free from the worst slavery: committing sin.
Toward the end of the program, a young man from behind wanted to come forward and ask a question. He came close and we realised that the young man doesn't speak romanian, only english. Everyone from the group sent him to me, because i was the only one from the group who spoke english. It was a muslim who ended up in jail in Romania because he crossed the border illeagaly, due to the war from his country. He is a practicing muslim, and he told me surprisingly that he doesn' t understand why we romanians, if we are christians, we swear and drink alcohol. I answeared him back in english that, even though most people in this country declare themselves as christians, only a small procent of them are really practicing christians. This young man caught my attention to speak to him again and i have a truly desire to visit him again at the penitenciary to tell him more about Jesus Christ the Saviour.

A word of meditation from a missionary:

Are you dead or alive? Revelations 3:1-3 "I know your deeds ; you have a reputation of being alive, but you are dead. "Who is saying such of things to the church in Ephesus? Jesus who's eyes are like a flame of fire.
Here are some signs that a church or a Christian is dying :
1) A dying church rests on its past accomplishments and is satisfied with its present state.
2) A dying church is more concerned about their rituals and their formalities than they are about spirituality.
3) A dying church is more concerned about social change than they are about seeing people changed by the power of God.
4) A dying church is more concerned with material growth than it is with spiritual growth.
5) A dying church is more concerned with pleasing man than it is with pleasing God.
6) A dying church clings more tightly to its creeds and confessions than it does to the Word of God.
7) A dying church is one that loses its conviction that the Bible is the Word of God.
8) A dying church has no agony for the lost.
9) A dying church lives in disobedience toward God's commands.
10) A dying church lost the joy of salvation and has no excitement for Christ's return.
Can you identify yourself in one of these descriptions? Are you dead or alive ?
Revelations 3:1–3 " Wake up! Strengthen what remains and is about to die, for I have not found your deeds perfect before God."

God in His mercy is giving us the prescription of remedy from such condition.
1) Be watchful – it means to "chase sleep." They have allowed their past success to lull them into a state of complacency and spiritual slumber. Jesus calls them to chase away sleep. His command is for them to wake up and realize that the victories of yesterday are not sufficient for this day. Our vision ought to be for today and for tomorrow. We are satisfied with what we have and we have lost the fire that made us strong. We must fight the tendency to become still, satisfy, complacent and apathetic. Get busy and work for the Kingdom of God, so you will never fall asleep.
2) Revive – "strengthen the things which remains." Not everything about them has died. There are still some things that have a spark of life in them. These things are to be revived before they die out. "They are ready to die "literally means, "they are knocking on death's door." This is a call for them to get stirred up again for the things of God ! It is a call to revival ! Matthew 6:33 " Seek first the Kingdom of God and His righteousness...
Prayer – if you have just a time of prayer instead of a life of prayer, seeking God just when you are in trouble.
Hunger for God's Word – reading, memorizing, meditating, and practicing it every day.
Fellowship – going to church, prayer meetings, Bible study, not out of obligation, tradition, or custom, but as David said, "Better is one day in God's house than thousand days elsewhere. "
Passion and agony for reaching out the lost and dying world. Your love for Jesus, consecration, and commitment to serve Him with your household. Your faith. Wake up and strengthen these things and let them revive again in your life!

Reasons to pray:
People from Corabia and Caracal who surrendered their lives to God, to be aware of God of the decision they made, to take it seriously and to live a new life for the glory of God;

God to use me to bring constantly short term mission teams, who can bring people to salvation in Oltenia;

Young people from prison who answeared the calling of repentence by stepping in front, to be aware of the decision made and to live changed lives for the glory of God!;

God to bring repentence in the hearts of those who heard the Gospel in the hospital!;

Pray for me so God tells me if it's his will to get involved in starting a permanent ministry at one of the hospitals in Craiova!;

God to tell me if it is His will or not for me to get involved more often or permanent in the penitenciary ministry, led by brother Lupu Viorel!;

For a long time i have been thinking and praying to God to tell me it it is His will to start a ministry work at one tv channel from Craiova. I want to rent a place to record once a week and make a tv show through which i will bring people from Craiova and the surroundings to Church. I wish God shows me if it is His will to start this ministry and if it is His will, to tell me HOW to do it and give me the necesary resources!;
God to help me maintain a relantioship with the young people from Tpm, and also, to put me in touch with other missionary teams to be beside me for the ministry here in Craiova.
Daniel Davidescu
Poor family with 9 childrens:
Video from 2017 street evanghelism event:
Hospital ministry, december 2018: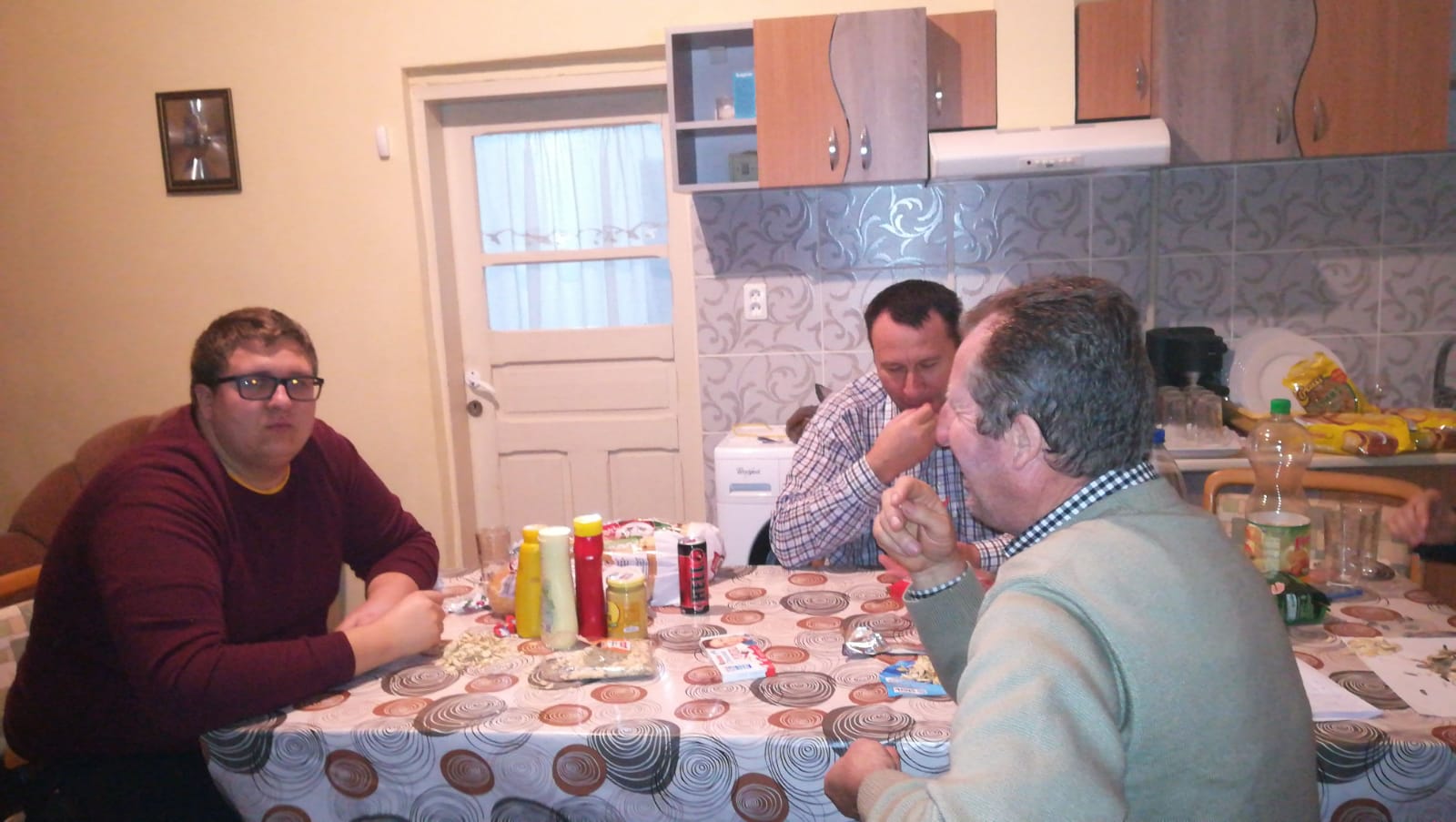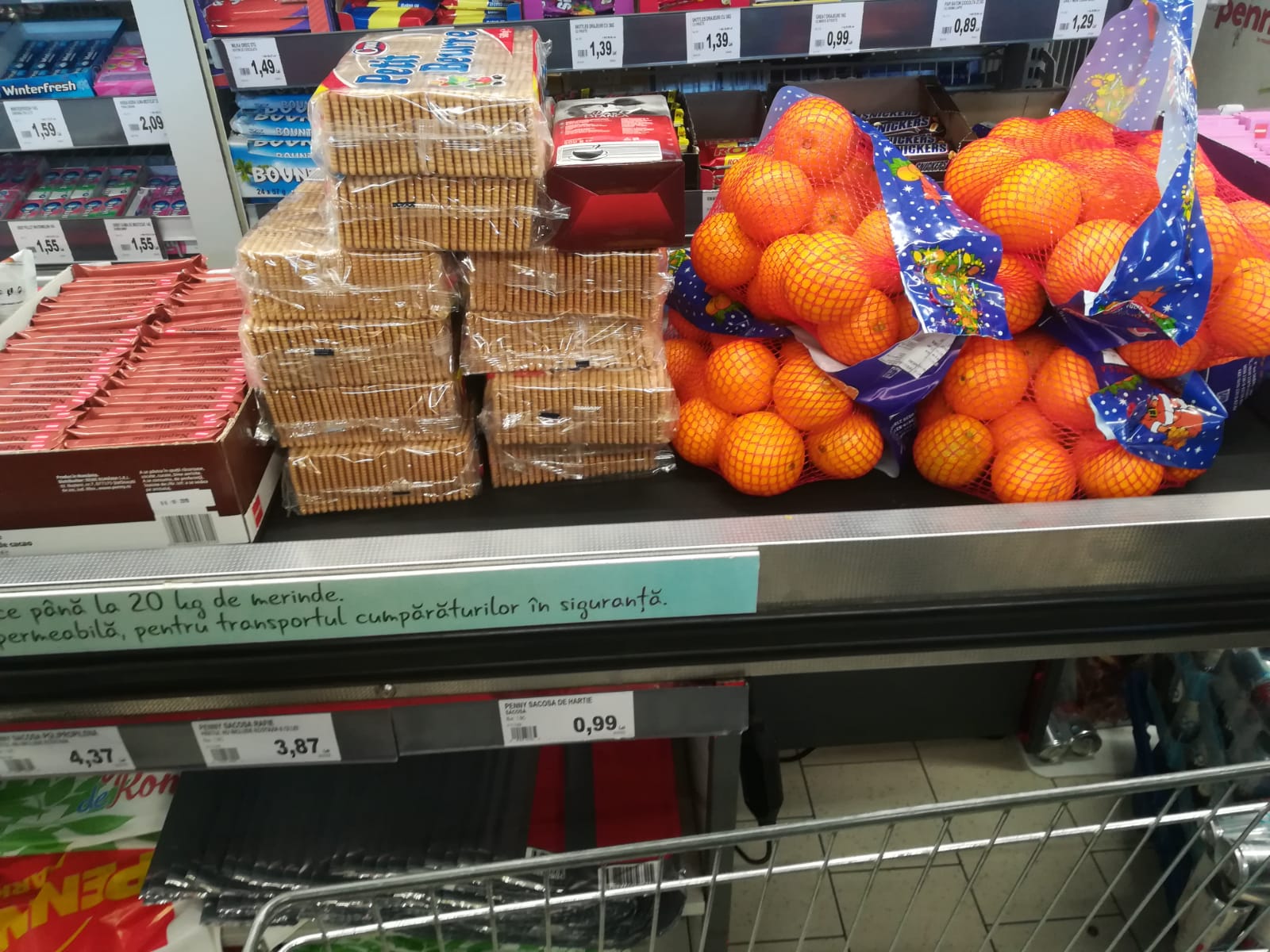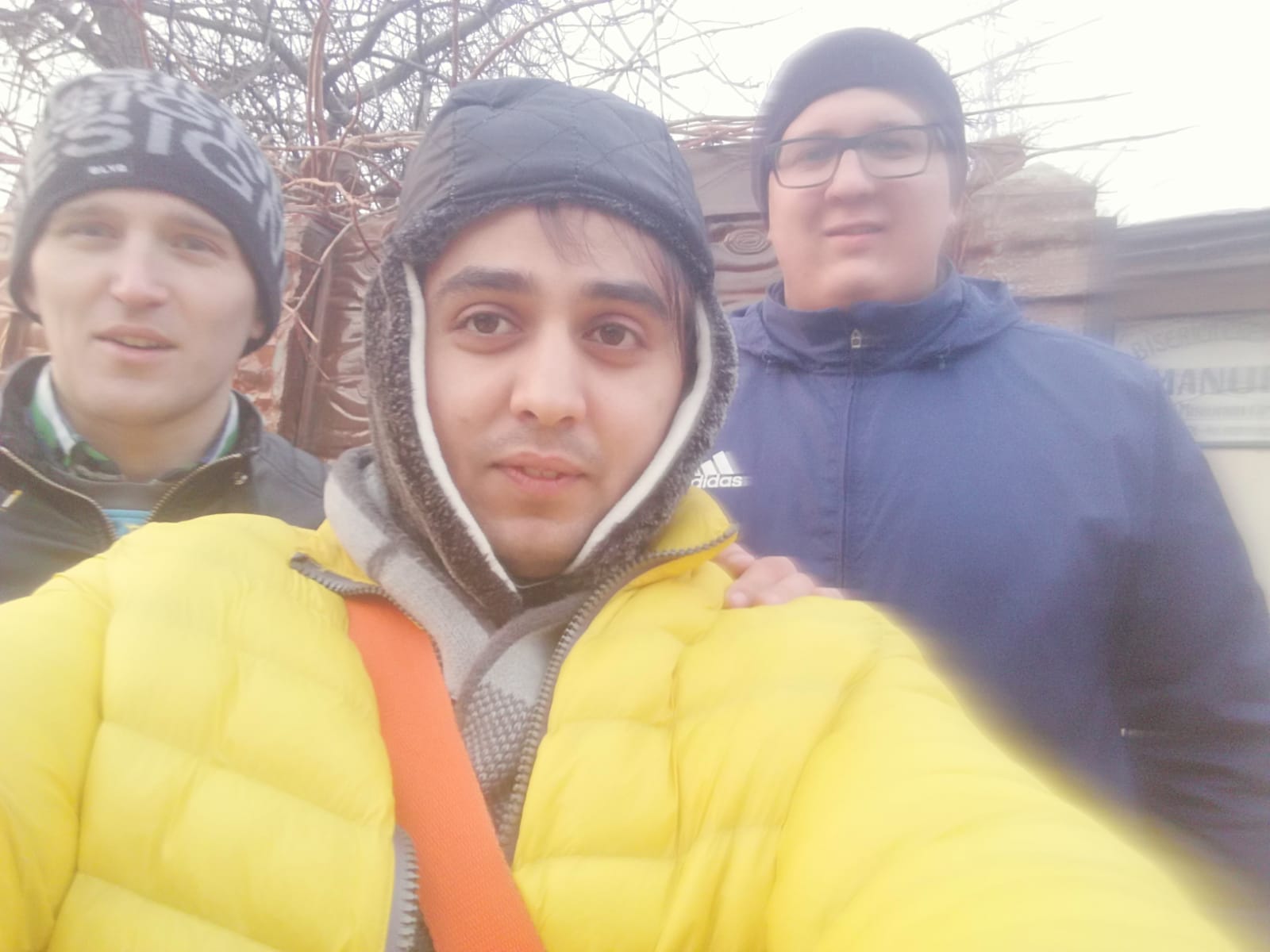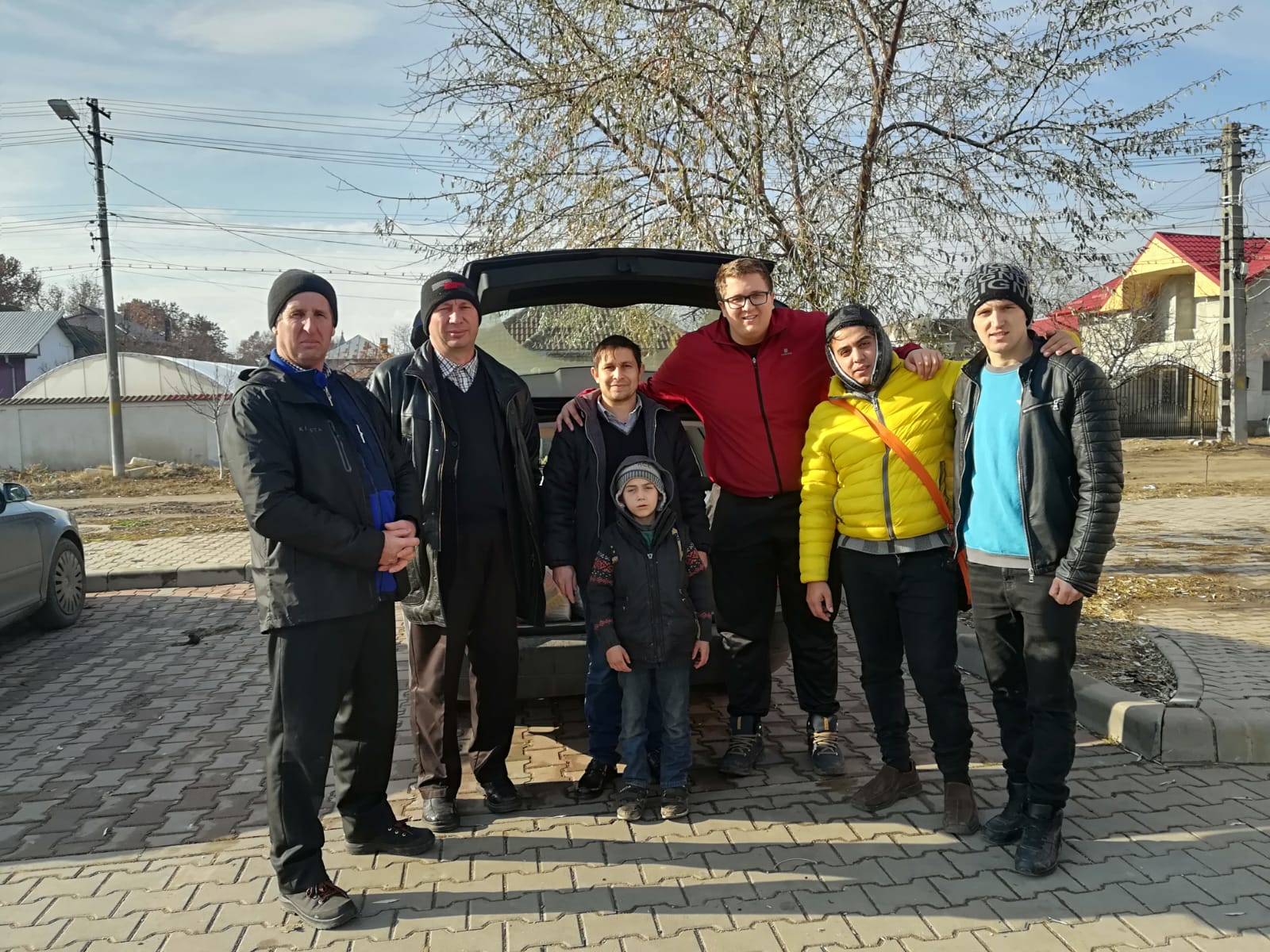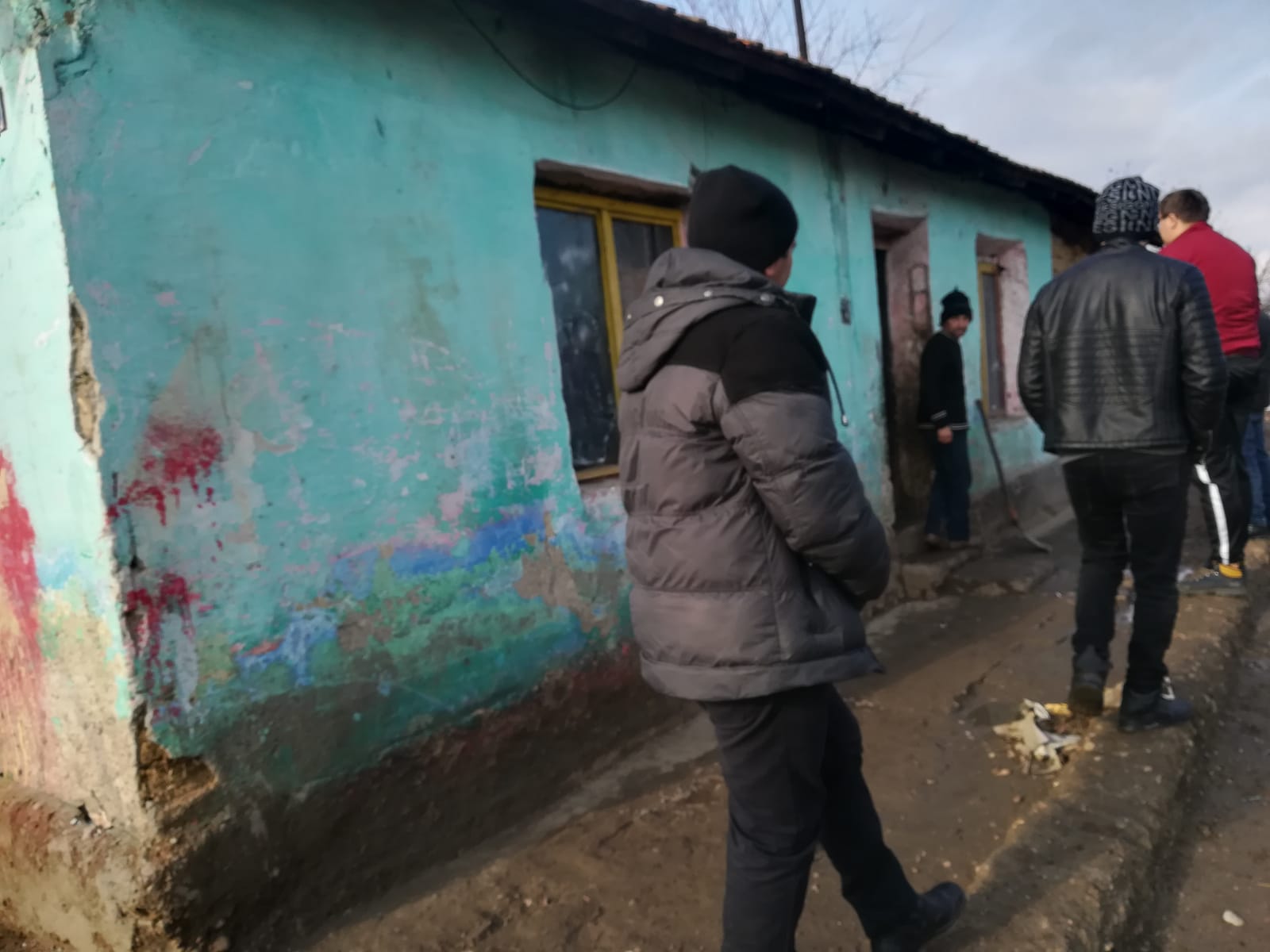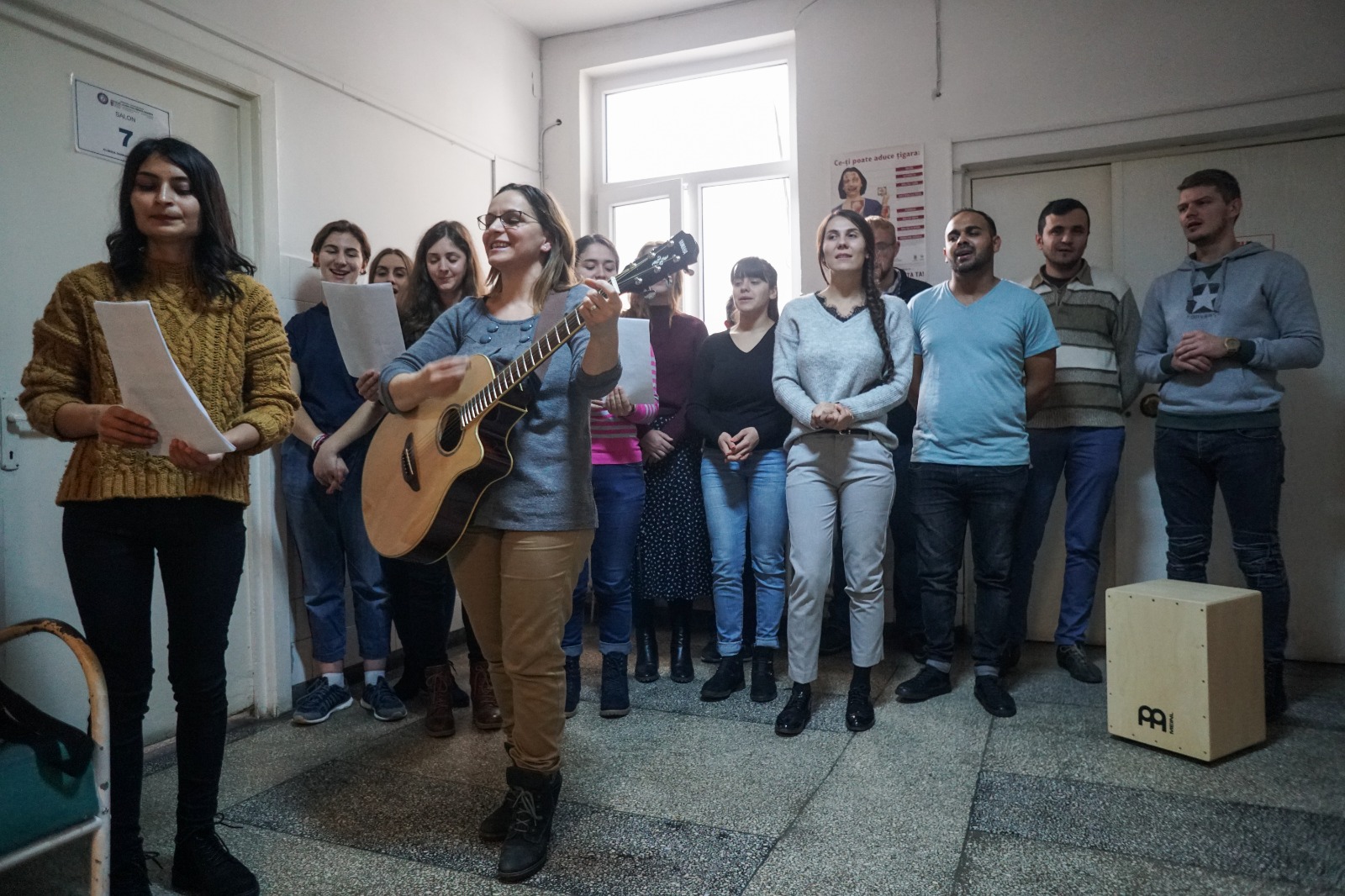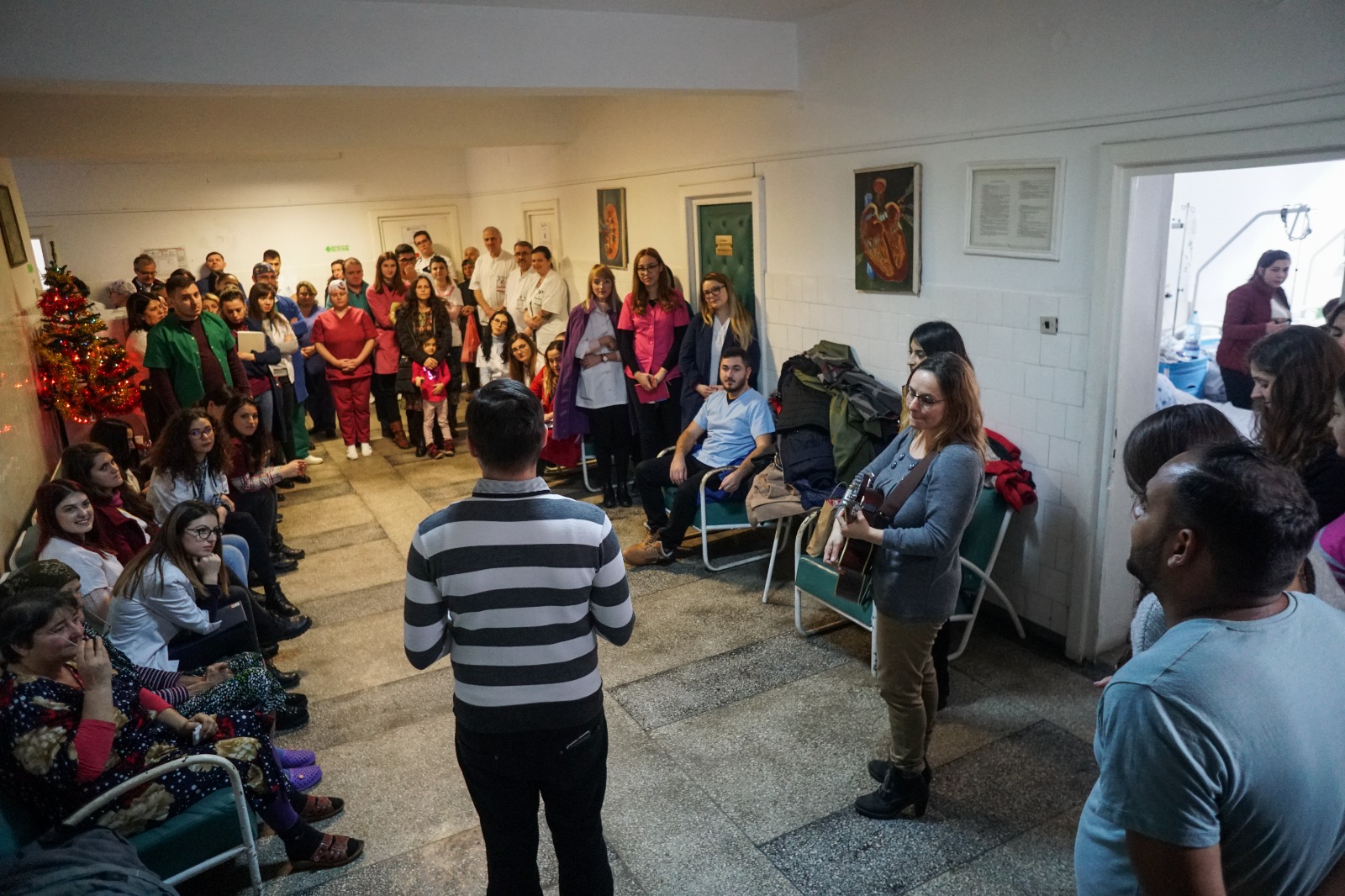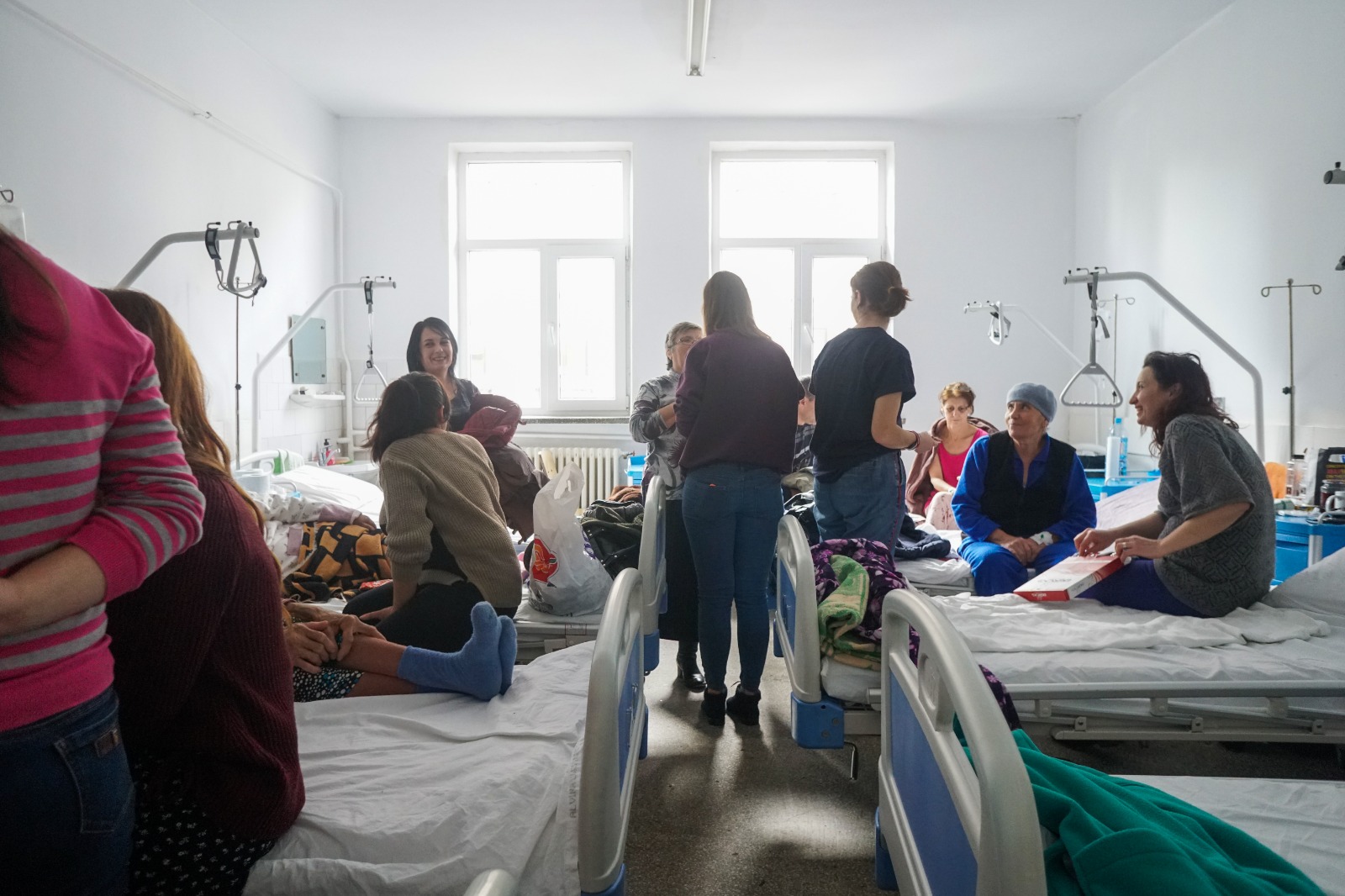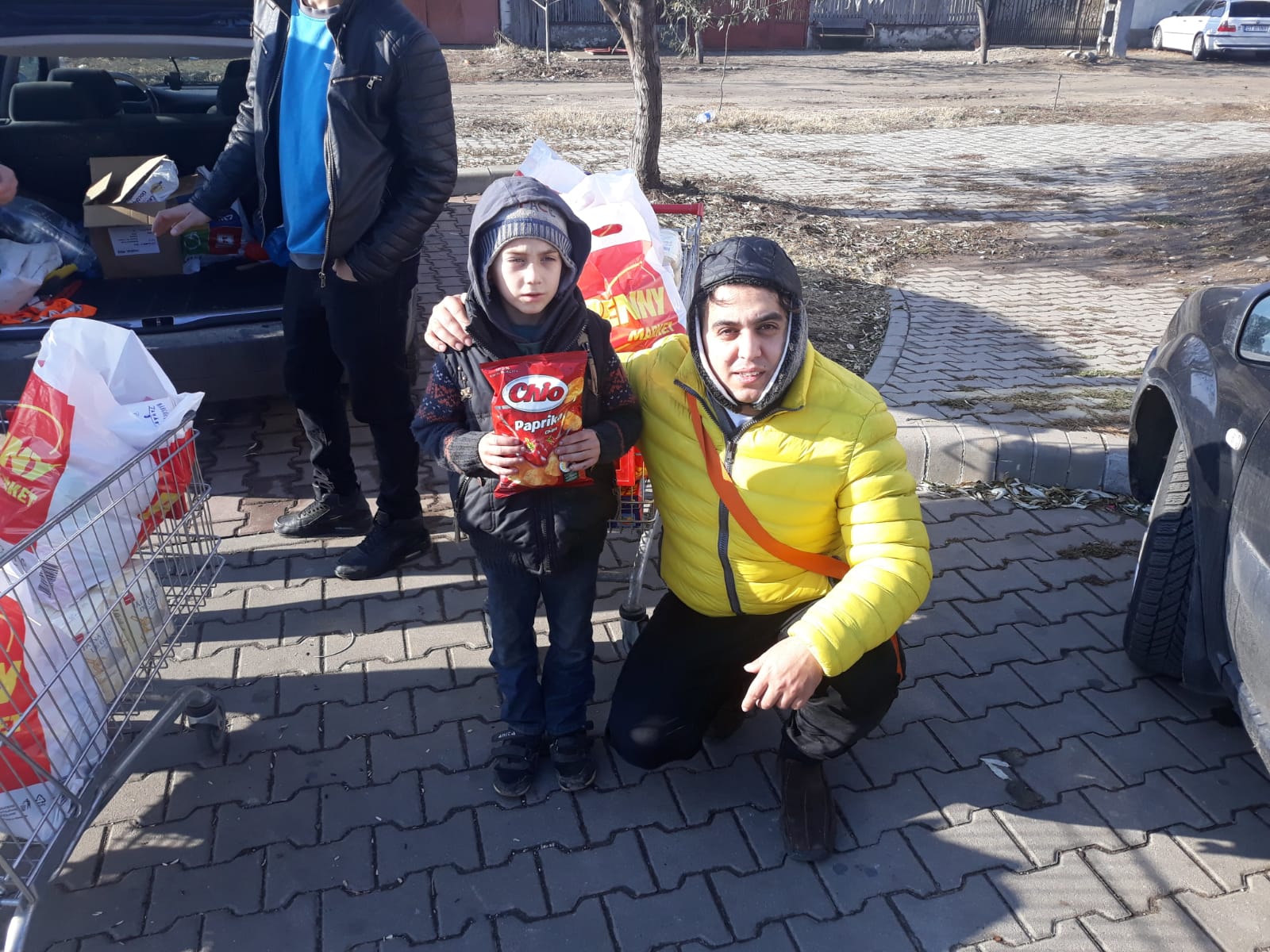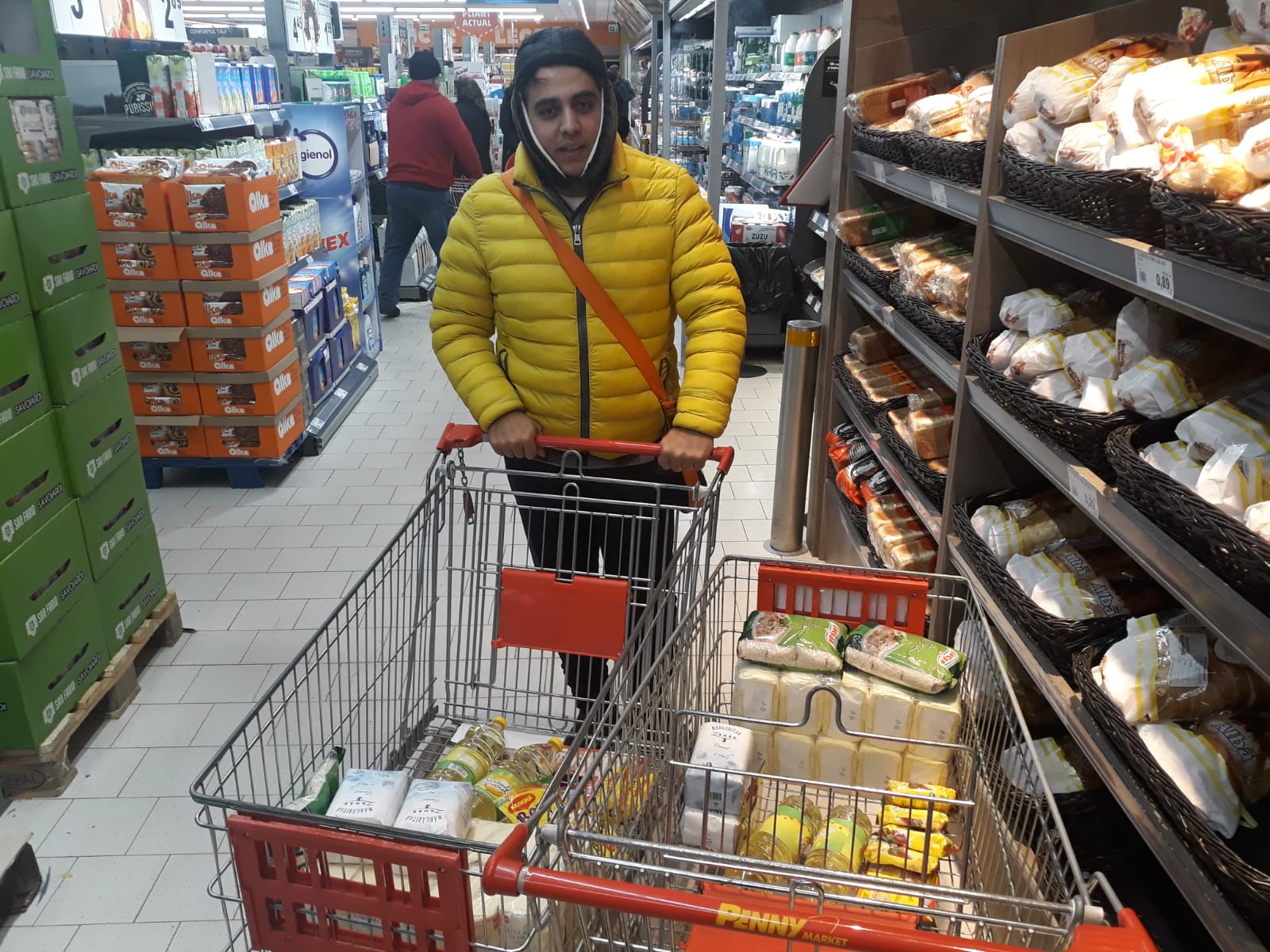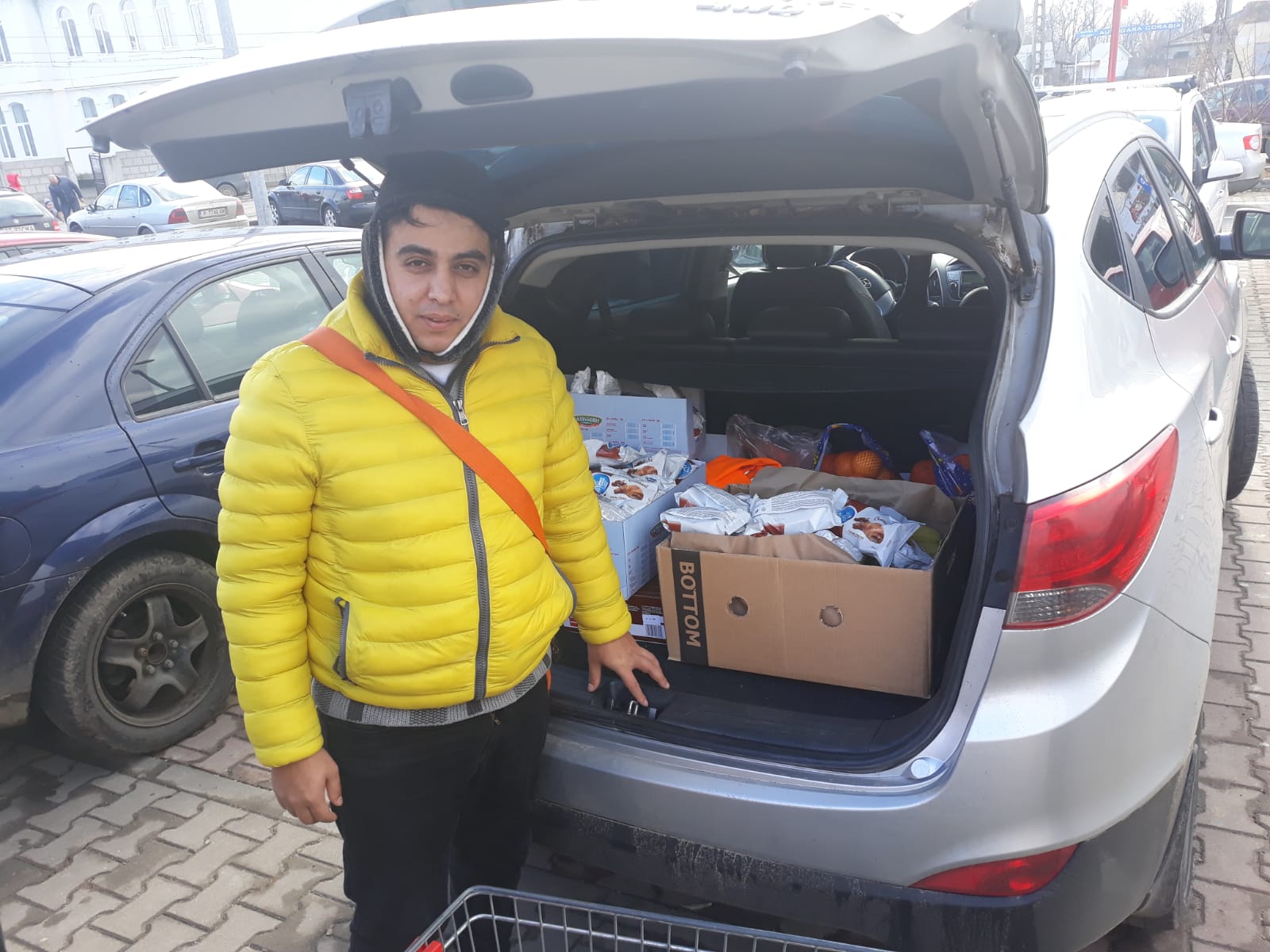 Important: Select Fund: ROMANIA MINISTRIES, Sub Fund: 24203 from the donation form and specify my name / project in the Comment section.